How to distinguish between silicone, acrylic, and removable tape?
Release time:2019-03-15 | Source: Ideal Home Universal Tape Co.Limited. | Click:2144

So how to know where is the different:
1.Smelling: Acrylic glue has a smell, silicone, removable glue does not taste.
2.Touching: the protective film of acrylic glue will appear powder as long as the fingernail is scratched, but there is no transferable glue.
3.Observing: The cleanness and light transmittance of the acrylic and removable tape are relatively high than the silicone.
4.Sticking: If the tape attached quickly when being used on the smooth panel, it 's removable tape. Taking second place is the silicone. And the acrylic rubber protective film is the slowest one to attached well. The removable tape can be torn immediately(stick and tear freely no residue, washable and reusable). And pasted over and over again for many times.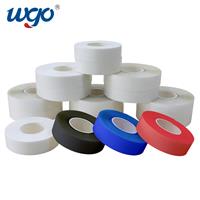 Pls

visit our offcial website 【www.universal-tape.com】 if you are interested in our case . you can contact us directly via online communication tools and you also can leave your online message or through our 24 hours customer care hotline at 86-15920698900 to make a phone call to us.Welcome you for coming。








Customized designs of Nself adhesive poster frame holder

We have been working on material tape of Nself adhesive poster frame with OEM and special LOGO service .

100% Fully attention on cumstomers' service .

We own a professional team of mobile self adhesive poster frame included R&D ,sales,and after service.

24hours on line service

In order to gain a Satisfactory feedback of mobile self adhesive poster frame,our time in your time .
------ Universal Electronic Material Co., Ltd.
Customized designs of self adhesive poster frame----
----http://www.magic-hook.net/---