Ideal Home Universal Tape attended TrendSet-Make you fall in love with Made-in-China
Release time:2017-07-27 | Source:Dongguan Universal Electronic Material Co., Ltd. | Click:1932

TrendSet fair, a household and trending lifstyle fair, is held by Germany Munich exhibition company twice every year in January (winter fair) and July (summer fair). The 110th TrendSet attract large amount of global brands from around the world to exhibit hwat they make or offer. And as a Chinese brand for the traceless adhesive gel tape industry, Ideal Home Universal tape ( Hall:B3, Stand No.: MN-3 ) attract large attention of many customers all over the world soon as we appeared on the fair.
Since the compnay established, Ideal Home Universal Tape Co., Ltd always carrying the development strategy of " bringing in" and "going out". "Bring-in" : to gather top designers, keep importing advanced techniques and prodution equipments as well as strengthen R&D and production capacity. "going out": to follow the country's B&R Initiative, go to foreign markets, attend international exhibitions showing unlimited charm of Chinese brand and work for the Chinese traceless non-marking adhesive products.
On the TrendSet show, we Ideal Home Universal Tape exhibit series products of removable adhesive gel tape, non-marking tracelss hook, mobile leather case traceless adheisve gel tape, holder traceless adhesive tape, etc and all these no-residue-leaving adheisve products drew great attention and raised interest of lots of attendees. Especially the non-marking traceless adhesive tape, it became the spotlight of the show.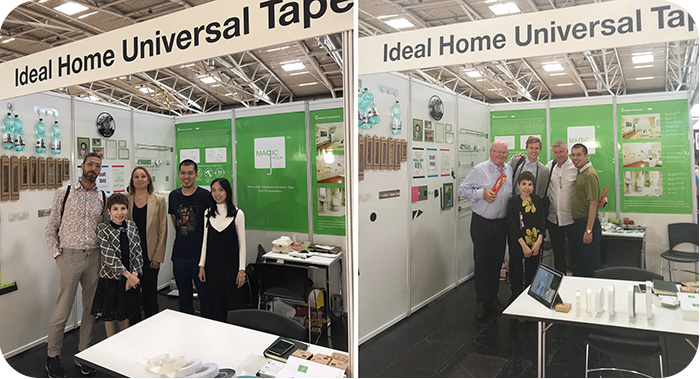 During the 3 day long fair (July 8th-10th), our stand attract large ateention and many attendees stop and came in for our magical products. With our professional staff's enthusiasm and patience, many attendees including industry leaders or professional exhibitors show immense interest and consulted more product information and hope to set up cooperation together.
Besides, we also seized this opportunity as a perfect platform to exchange views with international counterpartners and got to know the latest trends of the non-marking no residue left adhesive household products.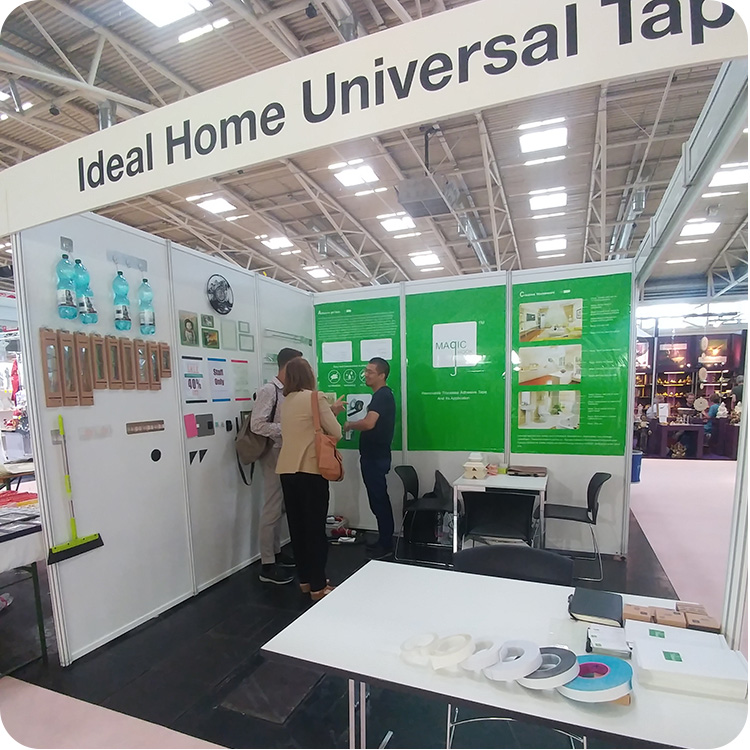 Ideal home universal tape co., ltd is always leading by good product, stateof the arttechnology and warm service and striving to improve our lifes. To build up a reliant traceless adheisve product brand and let the world fall in love with Made-in-China products!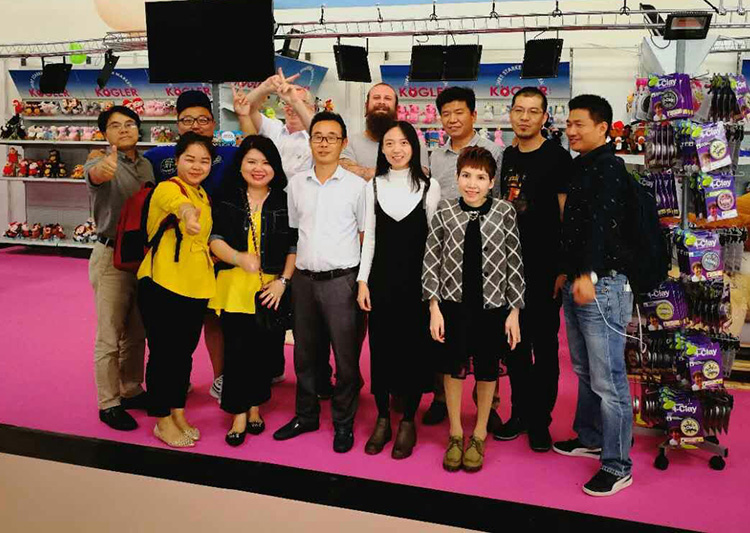 Pls

visit our offcial website 【www.universal-tape.com】 if you are interested in our tracelss adhesive gel tape case phone ring holder. you can contact us directly via online communication tools and you also can leave your online message or through our 24 hours customer care hotline at 86-15920698900 to make a phone call to us.Welcome you for coming。








Customized designs of tracelss adhesive gel tape

We have been working on material tape of tracelss adhesive gel tape with OEM and special LOGO service .

100% Fully attention on cumstomers' service .

We own a professional team of mobile tracelss adhesive gel tape included R&D ,sales,and after service.

24hours on line service

In order to gain a Satisfactory feedback of tracelss adhesive gel tape,our time in your time .